Spare parts ECM Classika II / PID
On this page you will find parts specific to the ECM Classika II and Classika PID. This series from ECM Heidelberg is made by ECM itself in Germany and has a single boiler with an E61 group. There is also a Classika PID series, which has a PID controller instead of the thermostat.
All parts for the E61 group can be found on this page, the filters on this page and for the filter holder on this page.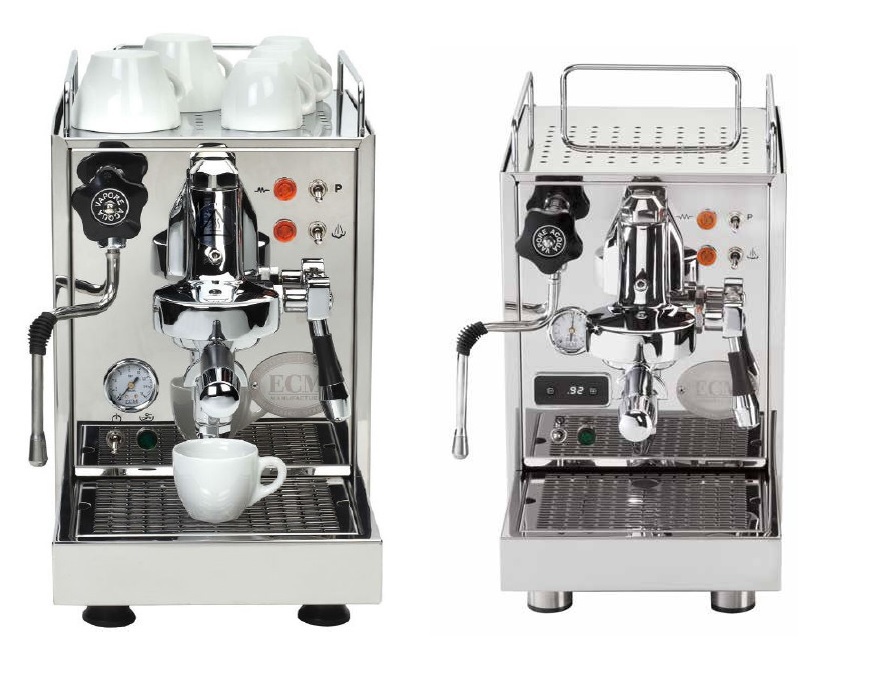 Rubber steampipe 10mm

Prevent burnt fingers with this rubber cover for the steam pipe. For steam pipe with an outer diameter of 10 mm, tip for assembly: use a little bit of washing-up liquid so that the cover easily goes over the thickening of the…

€ 1,25

O-ring water tank ECM

O-ring for the water tank connection of ECM Mechanika/Technika III and IV machines.

9,92X2,62MM OR112

B7496073

€ 1,50

Pump self-priming bypass

Used in many espresso machines to drain off the air. Self-priming in counter pressure conditions.

1/8m x 1/8f

€ 4,95

Group gasket E61 8,5mm Silicone

Silicone group gasket, longer lasting material than the standard gasket.

For the brewing group of very many different machines: Including everything with an E61 brew group: ECM, Faema, Rocket, Vibiemme, Wega, Bezerra, Kees van…

€ 6,95

Collector watertank ECM

ECM HEIDELBERG: ELEKTRONIKA II PROFI, ELEKTRONIKA PROFI, MECHANIKA, SYNCHRONIKA, TECHNIKA/MECHANIKA IV & V, CLASSICA II/PID, CASA V.

PROFITEC: PRO300, PRO500, PRO600, PRO700, PRO800

P6020.K4

€ 12,95

Reed sensor watertank ECM

ECM HEIDELBERG: ELEKTRONIKA II PROFI, ELEKTRONIKA PROFI, MECHANIKA, SYNCHRONIKA, TECHNIKA/MECHANIKA IV & V, CLASSICA II/PID, CASA V.

PROFITEC: PRO300, PRO500, PRO600, PRO700, PRO800

P6021

€ 12,95

Lever switch 4 poles 15 A

4 poles 15 amp

For Vibiemme, Isomac, Ascaso, QuickMill 3000, Francis Francis, BFC Junior, Bezzera and many others

€ 13,25

Naked filterholder E61

Get the best shots from your espresso machine with this naked filterholder (open filter holder) Use this in combination with the standard supplied 21 gram filter and see how the crema comes out the filter. In addition, the naked…

€ 29,95

-14%

Heating element ECM V2 incl gasket

For ECM Inox boilers of Casa,Technika en Mechanika IV,

1400 watt 230volt inc gasket

87 mm - 2 poleb
distance between the holes 58 mm
flange ø 54 mm

€ 58,95

-33%

Overhaul kit E61 brew group (complete)

Kit for complete overhaul E61 brew group:

∙ Shower standard, Shower IMS IM200 or Shower IMS Matrix
∙ Supplement 0,5mm
∙ Group gasket 8mm standard or group gasket 8,5mm silicone
∙ Ring 1
∙ Ring 2 3x
∙ Ring 3
∙ O-ring…

€ 89,95 € 59,95